The Knabstrupper breed is one of the most unique horses in the world due to the exceptional entirely spotted leopard coat that they own. It's impossible not to notice them because they are truly special! Many years ago, this horse was very famous but nowadays there are only a few purebreds left because this horse was crossbred with many other breeds.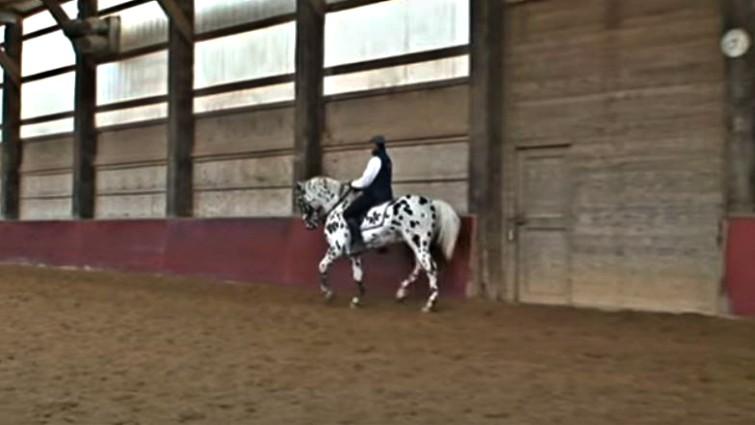 Not only they are very beautiful but they also have a gentle nature which makes them excellent horses for general riding. Furthermore, Knabstrupper horses shine in many various equestrians sports including dressage and show jumping. They are one of the few horse breeds that have no specific health problems and can live more than 27 years without a problem.



There are many people who want to own a Knabstrupper horse but unfortunately, they are a little bit expensive. That initial cost may be pricey, but keep in mind that they are quite easy to maintain as long as you feed them with green, maize, grasses, and forage.



In the video shown below, you will have the opportunity to watch an amazing Knabstrupper horse named Atlantis, who looks just like he came out of a fairytale. He looks so stunning and I'm pretty sure that his owner is very happy to have such a beautiful horse in his life. They truly make everything better just with their presence and we are very blessed for having them on our planet. Watch the video below, to enjoy the beauty of this magnificent horse.