If you are a horse owner who spends a lot of time with his/her horse, then I am pretty sure that you have been surprised at least once by your horse's intelligence. Horses are one of the smartest animals in the world and every time, they never fail to impress us with their unique skills. On the internet, we have seen horses who are capable of doing things that we are not capable of imaging. We tend to underestimate not only them but every single animal considering the fact that they are not as smart as humans. It is a mistake that is automatically made.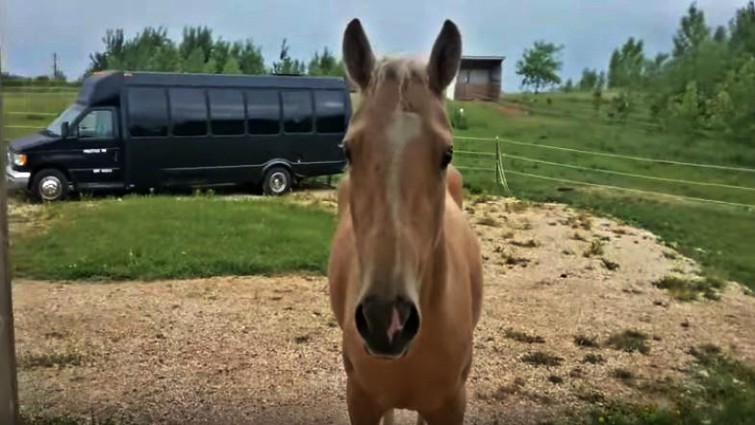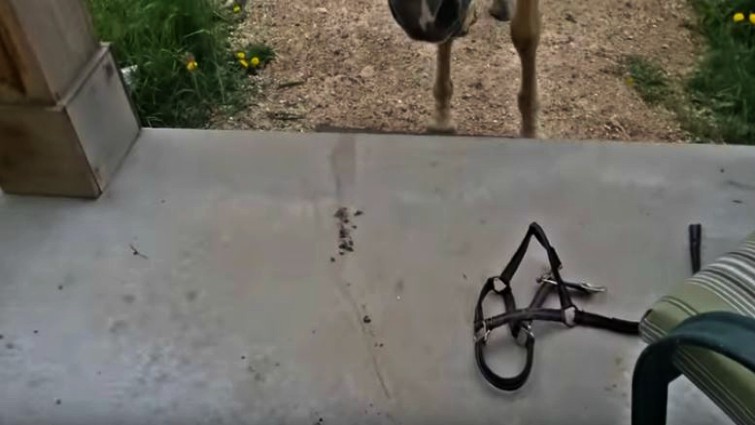 By far, I believe we have all learned that we can expect everything from horses and that we should try to improve their intelligence other than underestimating them and believing that they are not capable of a lot of things. This horse in the video below is one of the smartest horses I have ever seen. Well, If you ever find a horse on your porch one morning, then chances are you have an escape artist in your barn. A horse on your porch. It sounds like something out of a children's storybook, but it isn't.


You see, April the horse enjoys escaping, and decided to let herself out and do some exploring. When her owner opened her door, she was in for quite the surprise as she found April checking out her porch and her house. Escaping horses can sure be entertaining, but they can also be troublesome. Some horses have a real talent for escaping from stalls, paddocks, and even crossties.


If you have an escape artist on your hands, you'll need to get creative with the latches and other security measures you use to keep your horse safely contained. Loose horses can be dangerous for anyone driving on nearby roads, not to mention they put their own safety at risk. Luckily, April is a very responsible mare and she knows that she should not get out of her house. It is a blessing to have a mare like her. Please have a look at the video below and let us know what you think.