I am pretty sure that every single person in the world loves presents, there is no question about it. No matter how much we grow up, we always are so appreciative of these presents. The only difference is that when we are young, we are looking for fancy gifts compared to when we grow up when we tend to appreciate the things that have a huge significance other than these fancy gifts and that is actually more important if a person manages to show his/her love towards you through symbolic gifts. For a lot of us here, I  believe one of the most wanted gifts has definitely been having our own horses, if not the most wanted one.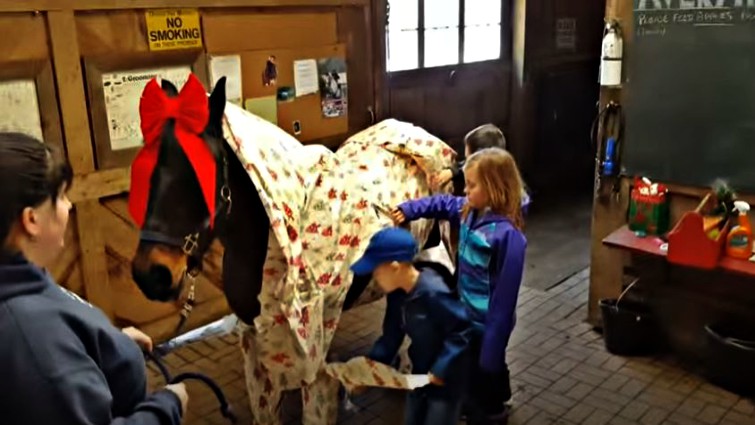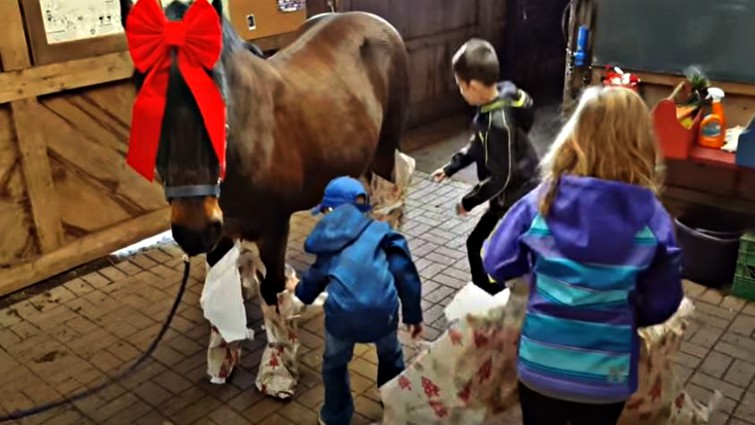 These kids in the video below are not different. They are huge horse fans and all they have ever wanted is to have a horse. Will their wish come true? Well, let's have a look. The video footage beneath this text will make your day for sure because all of us at least once had the best present ever. It is a dream come true to get what you've desired the most, and sure it feels good, don't you agree?!



The kids from this video are having a lifetime experience, something they will always remember. They got their best present- a pony wrapped in paper with a red ribbon on its head. How amazing is that?! While they are screaming from happiness, their pony just stands still looking amazing. Those kids love her because she is the sweetest pony in the world, so calm and relaxed, and they can't resist her cuteness.


Look how that kid hugs the pony. Sharing happiness is what matters the most. Kids love horses, and that's an undeniable fact. Especially when it comes to ponies, they simply can't hide their excitement. Horses are also adorable with children, they are being gentle and careful not to hurt their little friend! Definitely one of the most amazing gifts that you can ever give to a child. Horses are a god-given gift, hence, we can certainly say that they will make your life amazing as soon as they enter it.