As we all know by now, horses are one of the most playful animals in the world. They are always keen on playing new games and they get easily bored. This is one of the things that I love the most about them because them being playful pushes us to be more playful as well, which can be a lot of fun. I did not know that I was this creative as soon as my horse started asking for different games.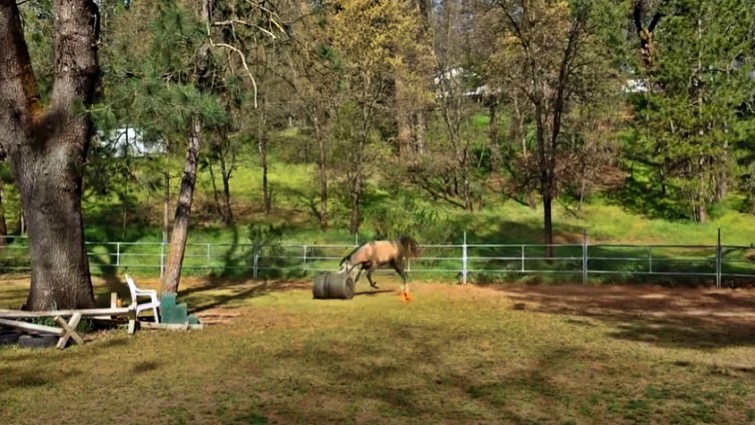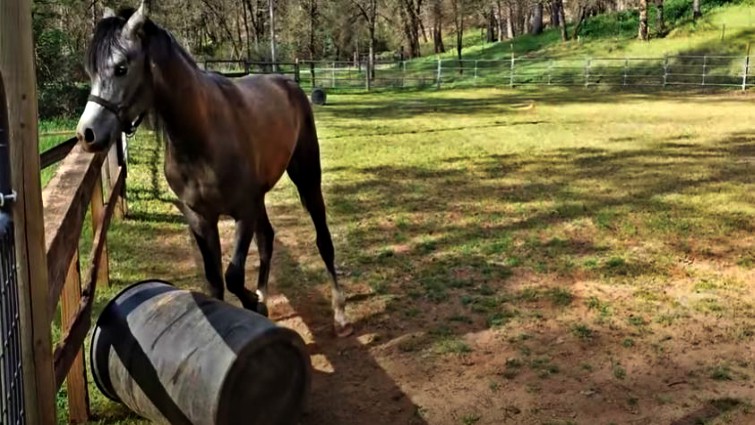 It can be a true challenge to entertain them as they can be so demanding. There are a few things that they love doing all the time like running around the whole day or going for a swim, especially now that the summertime is approaching and nothing feels better than the water places to cool yourself. Well, I don't know if we are going to be able to do it this year but one thing is for sure, even if we won't, a lot of us will try a lot of home-substitutes of a beach or lake.


Going back to horses being playful, this one in the video below is totally obsessed with his new toy. Many horses are naturally playful, and your horse may appreciate some toys in his turnout area. But before you start giving your horse toys, you'll want to make sure that they're safe for him.


Horse and Man have some great toy ideas which are safe and fun for your horse's pasture area. Some of them are simple to make, like taking a length of strong rope, tying some knots in it, and giving it to your horse to toss about. You can also make all sorts of toys out of old milk jugs.


You can put treats in the jug, poke a few holes in it, and let your horseplay with the jug to get the treats out. There are also a variety of store-bought toys suitable for use in your horse's pasture. I am pretty sure that your horse is no different from this horse here. Please have a look at the video below and share your thoughts on it.