Do you remember the very first contact with your horse? If you are riding this right now, then it means that that first contact led to other beautiful moments with them. I am pretty sure that almost all horse owners can't really stay away for a long period of time from their horses. Horses have become a very important part of the family and there is an inner need that all the owners have to meet them every day.
When you feel tired, it is definitely one of the most relaxing things to spend some time with your horse, it is totally amazing. Now, I even think that I would never see myself as the owner of other animals rather than horses, especially after years being around them. Not only we can't leave without them but they can't live without us as well and at the moment that they might need to change owners at a certain point in life, it will be very difficult for them to adjust as they are usually very emotionally attached to the owners they spend most of their life with. This horse in the video below is definitely a good example.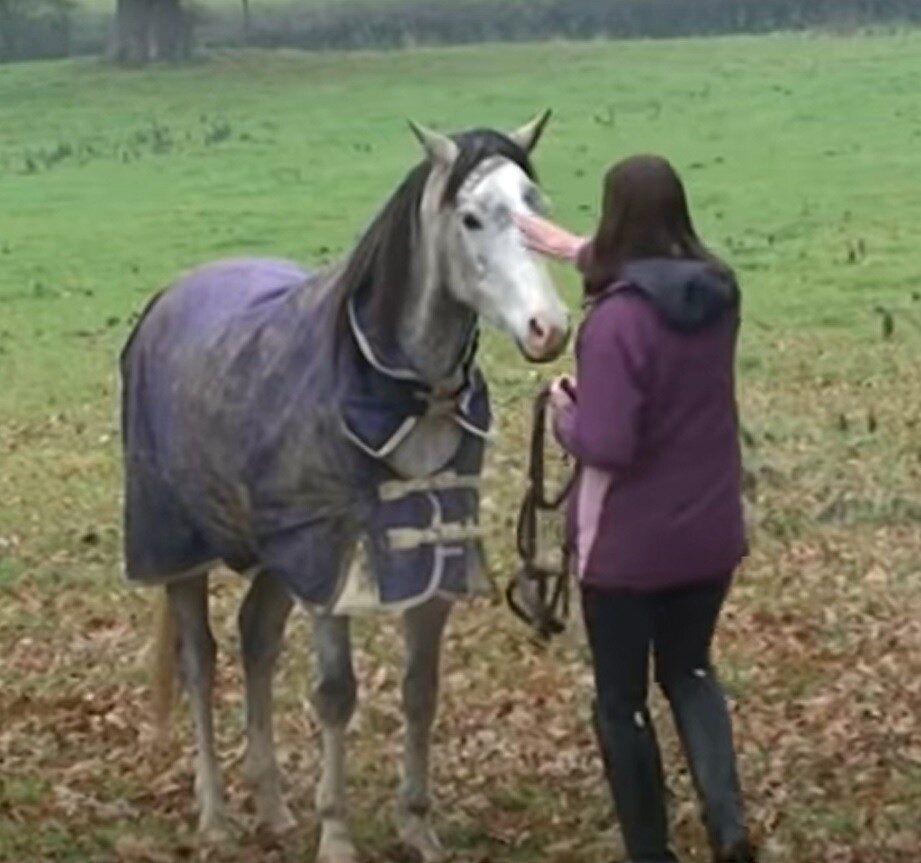 A horse owner just got back into town after a three-week-long vacation abroad. Upon her return home, there's only one thing she wants to do — and that reunites with her beautiful, beloved horse. The horse is out grazing in the pasture on a gloomy day, clad in his amazing purple coat. At first, he doesn't realize who is calling for him by the gate from afar.

The horse stands there at alert, but doesn't move a muscle… that is until he realizes it's his best friend, and she's finally home! That's when things take an adorable turn, and the way he comes galloping over to her in excitement is simply incredible! Clearly, these two share a very special bond.

He was the most excited horse ever as soon as he realized that she was his owner that he really missed when she was away on vacation. No wonder why a lot of horse owners decide to take their horses on vacation as well. It is indeed an amazing idea as the majority of people who tried it really recommend it. Please watch the video below and share your thoughts on such a beautifully tender moment.