The Haflinger is a breed of horse developed in Austria during the late 19th century. Haflingers are known in the whole equine world for their specific color and temperament. The Haflinger horses are also called "golden horse with the golden heart", which gives us a lot of information about their characteristics.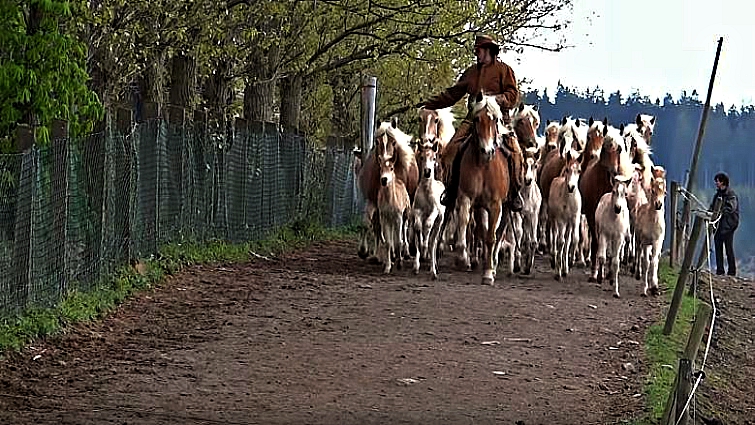 Their origin is not 100 percent confirmed, but it is believed the Haflinger breed was developed by the crossing of an Arabian stallion (several sources say he was half Arabian) and a mountain pony whose origin was from Austria and Northern Italy. Even today, we can easily spot many Haflingers who look a lot like the Arabian horse breed. This breed was made for a mountainous region, so it shouldn't come as a surprise that they are easy keepers and manage to be perfectly healthy with limited hay or pasture. Although these horses are considered relatively small, we must add that they shouldn't be confused with ponies.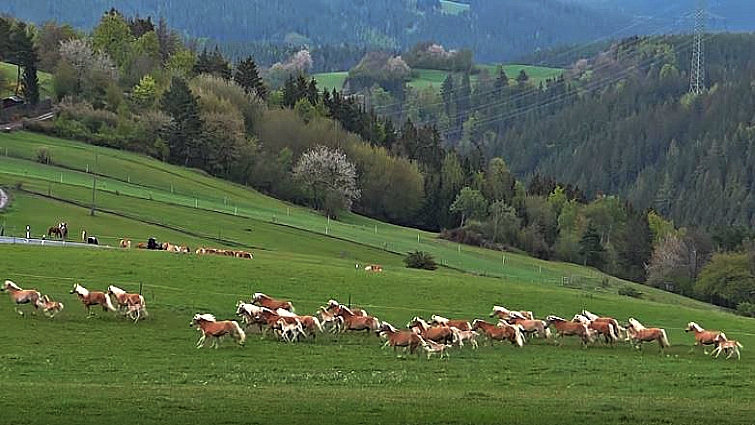 They may have pony ancestors but they are classified as horses and we could easily tell the difference because the Haflinger's temperament and nature are very calm, gentle and can be trained very well without facing any difficulty. They are always chestnut with flaxen mane or tail and are well-muscled, fit but still manage to look very elegant. In the video shown below, we can all enjoy a beautiful moment of Haflinger horses running all together very proudly and looking more beautiful than ever. It looks like they are having a lot of fun!