Every single day we watch a lot of videos on the internet and a lot of these videos go viral and are seen but millions of people all over the world. Some of those are really worth getting that much attention, however, for some others, you might be totally surprised why people have watched it that many times. When it comes to horses it is the same thing as well.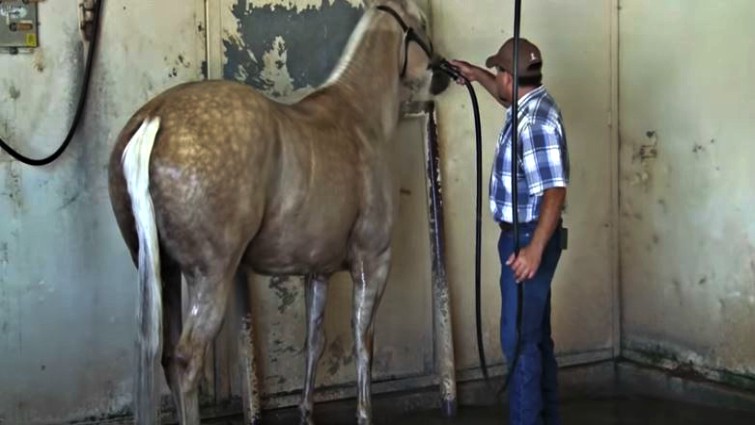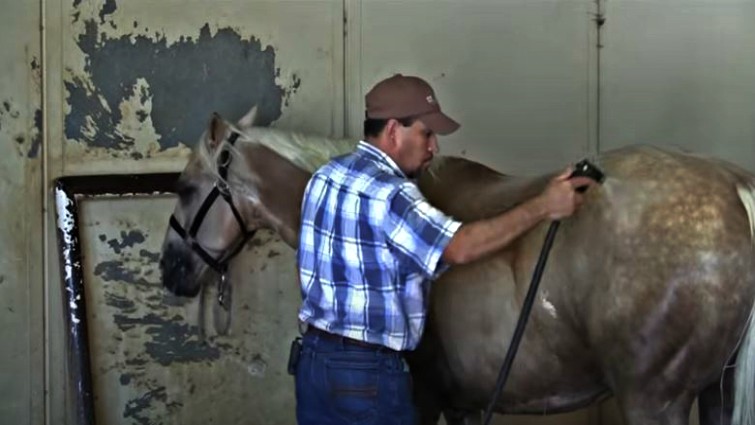 Some videos are indeed amazing and they totally deserve the recognition that they get, but on the other hand, there are some videos that should not even be posted on the social network, leave alone having that many views. On the other hand, there are a lot of people who are doing simple things, however, the viewers can relate to those videos so much and that is why they become so successful.


When it comes to horses, even a simple ride on the beach can be magical and make us all fall in love with what we are watching. Well, the video below isn't exactly the case, however, I am pretty sure that you will laugh a lot after watching this video. Sometimes spraying water is vexing even for humans and let's just imagine how vexatious it can be for an easily spooked animal.


It is important to have the horse's trust in you when it comes to washing him. You should be able to prove that you are not a threat and the thing you hold in your hand is not going to do any harm to him. Washing the horse is not easy work as you have to do a lot of approaching and retreat.


You have to be careful and you should really show the horse that you really care for him and his fears and that you are willing to do everything you can to gain his trust. There are a lot of people out there who don't take into consideration all of this and end up having a fight every time they wash their horses. How do you wash your horses? Please let us know in the comments for this video.