I bet there is not a single person out there who doesn't love Shire horses. They are truly one of the most beautiful breeds out there! Not only they hold world records for being the largest and the tallest horse, but they are also used for many purposes and are very fun to work with.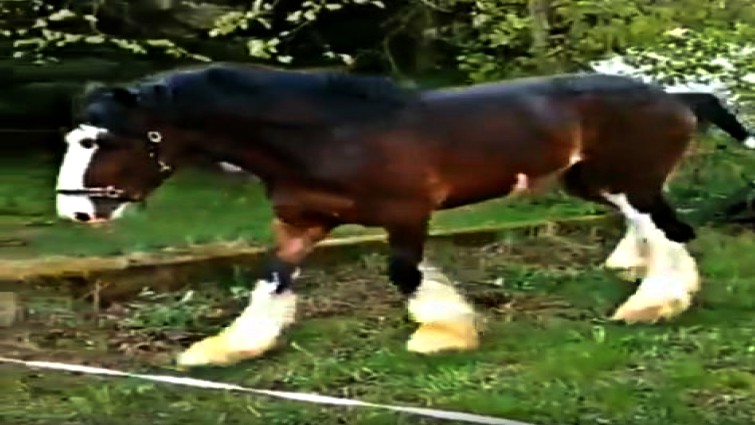 Every person who owns a Shire horse can confirm that they are great for pulling weight, riding, and despite their massive figure, they are very kind and friendly. One of the most beautiful Shire stallions that we have the chance to see is Danny, displayed in the video below. As you can see, he has his own special way of passing a short white electric tape fence.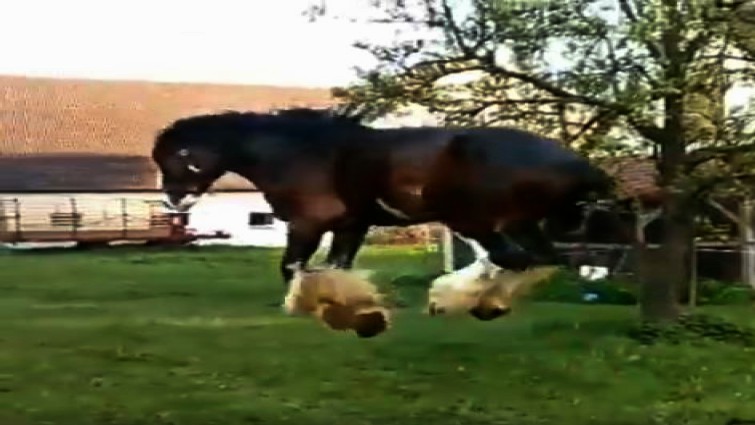 He is galloping proudly toward the fence and just when you think that he is going to get over it, the smart horse immediately stops. He understands that it's an electric tape fence and that's he knows where to stop. Danny proves to us once again how smart horses can be and what a great feeling is to be around these incredible creatures.

Despite his huge size, who may be scary for most of the people, we can guarantee you that there is nothing to be afraid of because they are very gentle and kind. It is always a great pleasure to see Shire horses showing off their beauty because they truly are majestic and extraordinary. You can't miss the lovely video starring the delightful Shire horse.  Enjoy it!
Video Credit: Sabine Hänfling from Germany "Our Show Shire Stallion, Danny."

Posted by Horse Talk on Tuesday, November 14, 2017