After spending a lot of time around horses, some of us even a lifetime, we can say that we know horses really well, to a certain extent that we can talk about their moods and wishes with full accuracy. Horses are not as good as humans are in hiding their feelings, not only horses but all the animals in general. They show their true feelings all the time and we can tell when they are happy, angry, sad, tired, etc.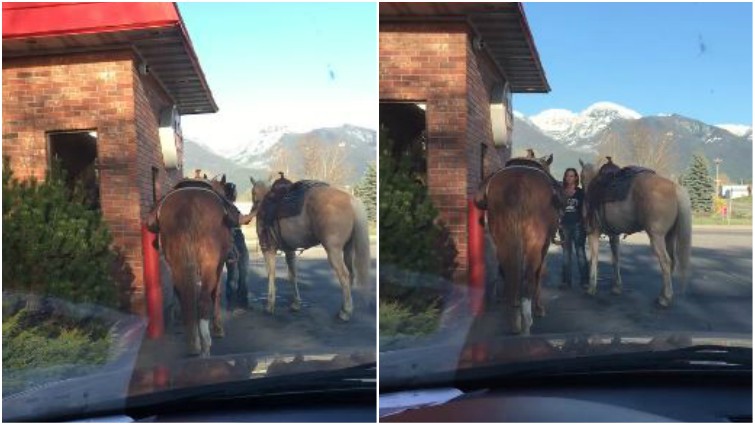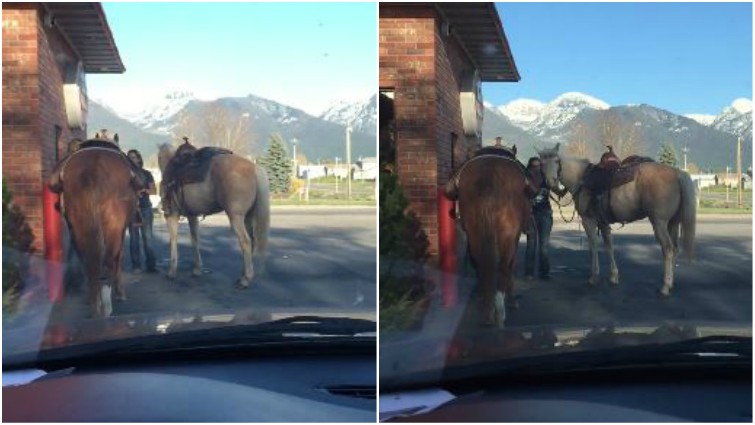 Also, we all know that horses are some of the biggest food lovers. The closest way to a horse's heart is giving their food, it is guaranteed that they will appreciate it more than anything. However, it is always good to not pass the limit and cause possible colic problems to them. They probably would not like to stop, however, they will for sure feel fed up at a certain moment. They are just gourmand eaters and even if they are fed up, they will probably continue eating as much food as they have in front of them.


Here we have two horses that are impatiently waiting for their meals. No matter where you're from, just about everyone in the world loves the delicious taste of ice cream. A pair of big horses were sticking their noses close to the window. Along with their two humans, it seems that this is how you keep cool on those warmer than usual days. The two young women had just finished a hard day of riding, so they decided to give themselves a treat before heading on home — standing right in the drive-thru.


While they may get a lick for being such good animals, it's unfortunate to note that they can't have too much. Most horses have trouble digesting milk, so as much as they would love to eat all the ice cream in the store, their humans have to make sure they don't have much if any. They are definitely so excited over their meal and can't wait for it to be prepared. Please have a look at the video below and share your thoughts about these horses.