Childhood is considered to be one of the best periods of these children's lives. A lot of us have great memories from childhood and we are very nostalgic when we think about it and we would like to bring that time back. Young children do not have a lot of responsibilities and they do not understand how difficult life can be as they are protected by their parents to be exposed to these challenging situations.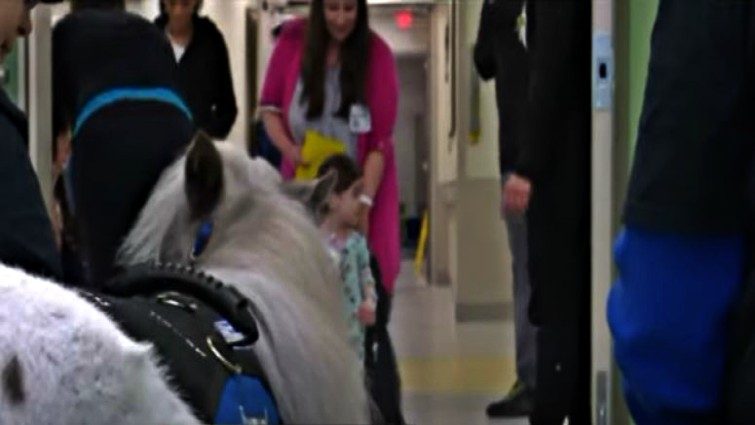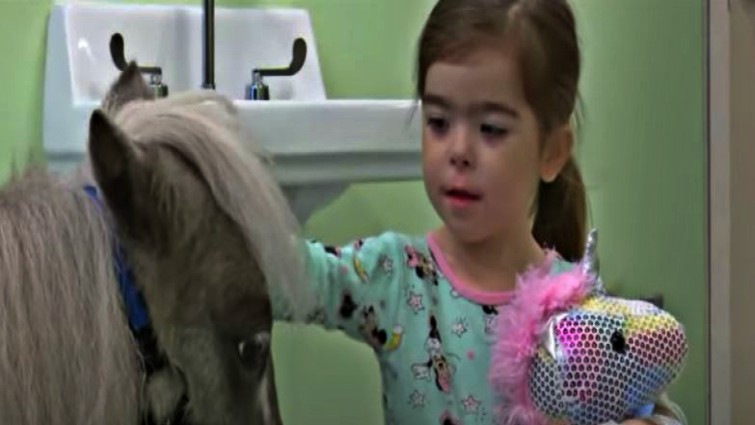 However, some of them grow up at a very early age and they experience things that their families can't protect them from, which is very sad. No one would never want to say nor put a child in a position when he/she experiences these challenges at a very young age but it happens and the only thing that can be done is find ways how to make them feel better and push through these challenging times and there are a lot of ways how to do it and one of these ways is keeping them in contact with animals who can become their best friends, the same as this mini horse in the video below.


Fred, a mini horse, made his appearance at the Helen DeVos Children's Hospital in Grand Rapids, Michigan, capturing all of the attention. The miniature horse belongs to Little Horses Big Smiles, a nonprofit organization out of Fremont, Michigan. The adorable mini horse is in training to become a service animal. He served a good purpose as he made his way around to do his floor visits. "We bring the horses because it's a lot of fun for the kids," Ronica Froese, who runs the nonprofit, said.


"I love volunteering for the kids. We visit once a month for the children. It's a joy like no other." Fred makes his rounds wearing shoes over his hooves and a vest covering him that identifies him as a therapy animal. The friendly horse is 14 months old, which makes him just about the same age as some of the kids he comforts. Fred is a great friend that everyone would like to have and he deserves nothing but the best for his valid contribution in making these children happy.