I believe that it's not brand-new information for horse or dog owners the fact that horses and dogs go along very well with each other and in many cases, they have created beautiful connections together. It's such a lovely thing to see these animals forming beautiful friendships together and spending their time playing with each other.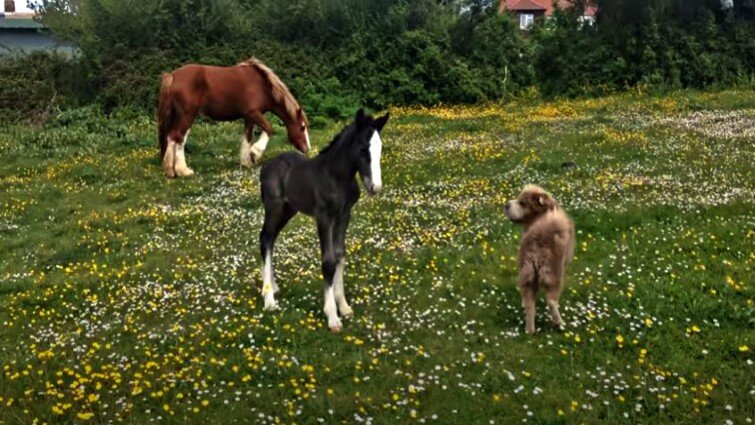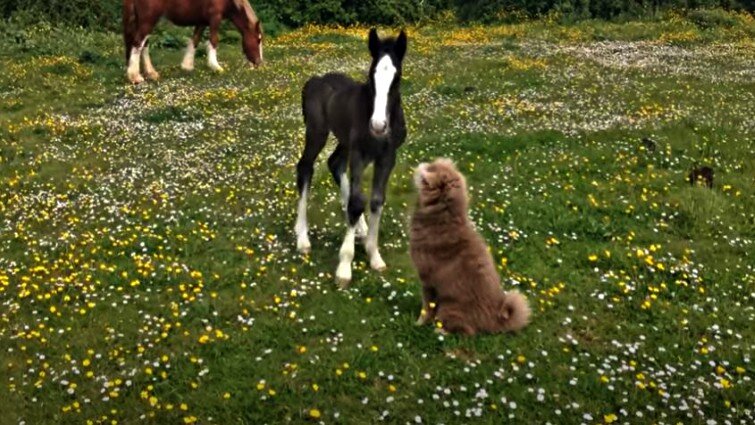 Horses and dogs are some of the most friendly and kind animals not only towards humans but also toward other creatures. There are several videos all over the internet posted by horse and dog owners who prove how loving and sweet these animals are. These videos are usually very liked and commented on by people all over the world because they are a pleasure to watch.



Today we have decided to show you one of the most adorable videos all over Youtube who shows the lovable moment a beautiful foal and a fluffy dog meet each other for the first time and immediately create a beautiful friendship together. Despite being very different from each other, these animals prove once again that we can create pure friendships with different creatures who may not look like us.


Even though these animals can't talk to each other, their body language shows that they are enjoying each other's company and are having a very good time playing together. A user even commented that this video looked like heaven because it was a bright sunny day, the place looked very beautiful and the adorable animals were really having a beautiful day. Enjoy the video!