A lot of times we keep mentioning why horses are so important for all of us. There are a lot of reasons, the most important one is the fact that they give us a lot of love and fill our days with positivity. Apart from an individual level, horses can be helpful for the whole society in a lot of ways. Firstly, horses are one of the most amazing therapy animals and a lot of people who have been through some tough times have found the light at the end of a tunnel and have understood the importance of life from horses.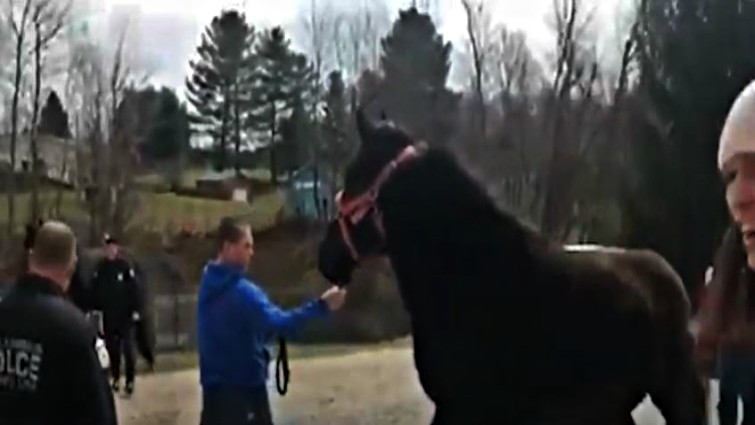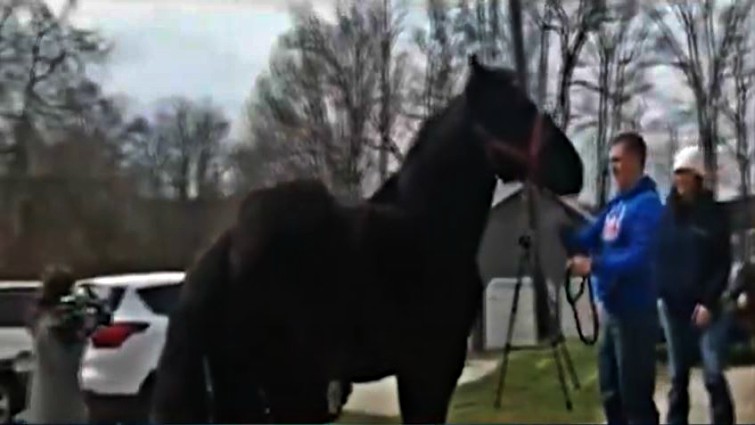 Furthermore, horses are involved in a lot of important activities where their power is needed and where the production process is still traditional. One thing that people do not know is the fact that horses can be very helpful for the police, which is the case for the Ohio Police state. Ben Wagstaff, 13 years old, decided his 4-year-old draft horse Sam would be a great police horse.


Officers from the Columbus Division of Police in Ohio drove 2 and a half hours to West Virginia to pick up Sam. Jessica, Ben's mum, said, "I am very proud of Ben. He's raised him from a colt. It's his goal that he can go and be something more than just a farm horse. So he's finally getting to see one of his dreams come true."


When they went to get Sam police brought along Legend, another police horse so that Sam had company on the ride back. Ben, an aspiring police officer himself, raised Sam with the intent of him being a police horse. Ben reached out to a few different police departments before the Columbus Police Department said they'd love for Sam to join the force.


Sgt. Bob Forsythe said, "Normally, we're looking for donations. We don't have people coming to us saying, 'Hey! We got horses.' A lot of police horses have shown a valid contribution and I believe they will always have huge importance for the police. Please have a look at the video below and let us know what you think!