All around the world, since the very old ancient times until our days, a lot of sports have been created for the purpose of entertainment, but also to keep people physically fit. Sports are considered to be the best way to exercise, even better than going to the gym. They can have a huge impact not only on how someone looks physically but also on their mental health.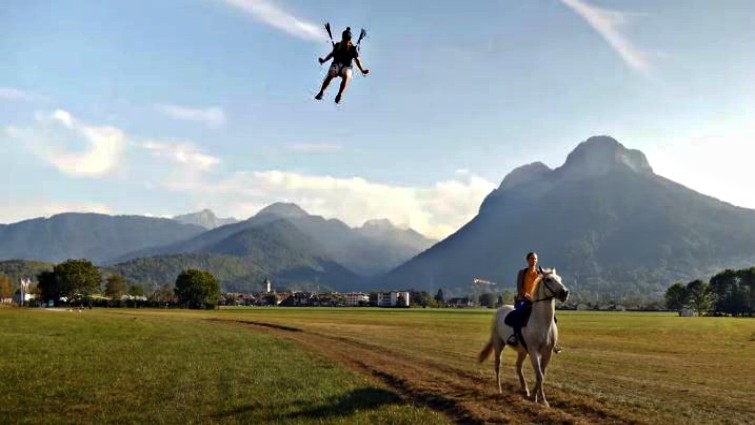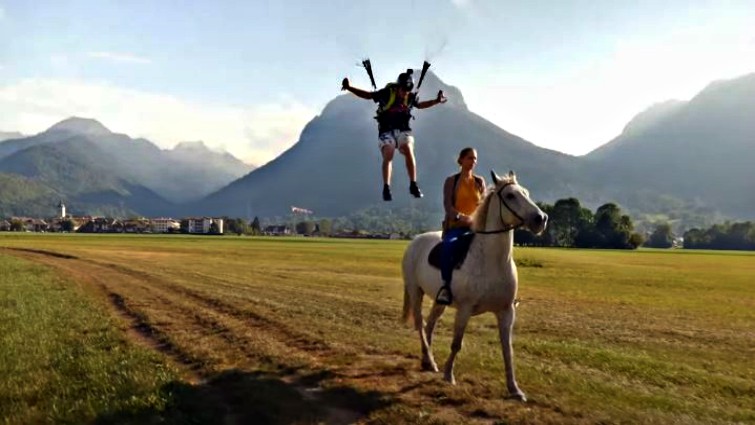 People who have gone through difficult times in their lives have proven that they are very effective in a change. Then there are the extreme sports that not a lot of people are brave enough to try. People who are adventurous and are not afraid of the danger, but also who want to experience feelings that can't experience otherwise are obsessed with extreme sports.


What can be more complex and at the same time, beautiful than the extreme sports themselves? To involve horses as well and this video will make you understand why. A skilled paraglider managed to navigate a tricky landing onto a trotting Horse in an amazing video. Professional paraglider and multiple French champions in acrobatics Eliot Nochez have been flying through the skies since he was two years old.


Deciding to push his limits on September 18, 2019, Eliot launched himself from a 1250m high hillside near Lake Annecy, France, in order to aim for trotting horse Marco. As Eliot recorded from the skies, professional videographer Michaël Kreins managed to capture the awesome stunt from below as Eliot glided through the air, even pulling off double dynamic backflips before precisely landing on the back of the animal.


Michaël said: "After analysis and many reflections related to the security of the action, Eliot launched himself for this unusual attempt. "It took seven tests for Eliot to land on the horse. A lot of trials, but it was all worth it. It seems like it is almost impossible to do it, but when you are professional just like Eliot, nothing is impossible. Can you do that? If it was as easy as this man makes it look like, I would have already done it. Please have a look at the video and let us know what you think!