When people talk about horses, they have always been described as very calm and beautiful animals and these two qualities that are quite evident in them, are often mistaken with them not being troublemakers. Well, in fact, horses can be very peevish and unless you are a horse owner, you would never expect them to misbehave in a certain situation. After all, a lot of times, this is one of the things that we all love about them.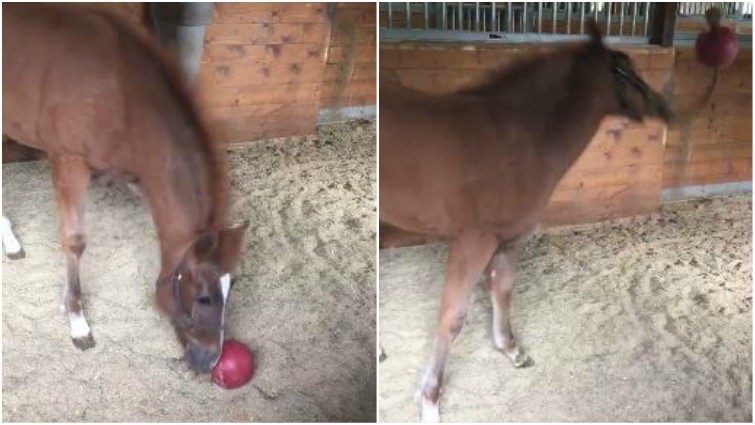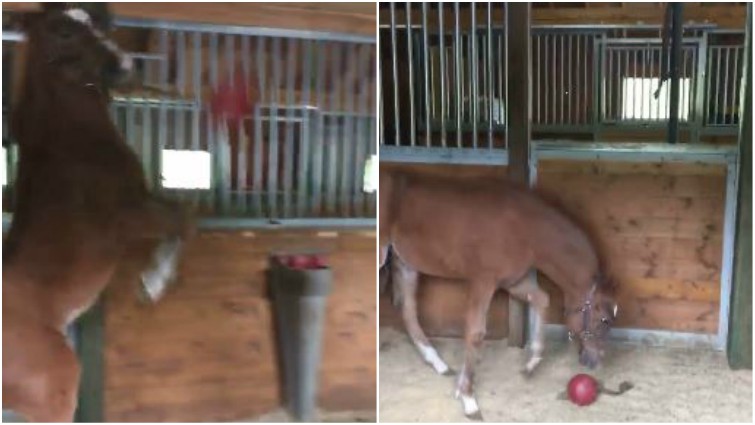 If they were those calm animals all the time, then it wouldn't be as much fun to be around them so I am really glad that they have such a unique personality. Also, the majority of the most-watched horse videos are the ones with these hilarious moments as we get to see a side of horses that people do not know that it is there. In addition, we know that horses are playful and they can get distracted even by the most insignificant to our eyes, but to them it might be quite attractive. Once they go for it there is nothing and no one that can stop them.


Foals and ponies do the same thing, if not more. They don't only entertain themselves but also people who see and watch them as they frolic, prance and run around like crazy. There are times when you might think 'Is it worth putting him/her under saddle', but that thought vanishes as soon as they are grown enough to be put under saddle. What you are going to watch in this video is a colt who is just enjoying his time and entertaining himself while playing and bouncing around holding that thing in his mouth and swinging it as hard as he can.


He is enjoying himself and at the same time showing off his skills in front of the camera. Well, you can tell that he loves playing with his small bouncing ball. We have no problem with that as he looks absolutely stunning in-camera. Such a beautiful colt with a very unique personality. Please have a look at the video below and let us know what you think.
Smooth talkin style x Dooney Boonsmal…..if he doesn't make it as a cutter perhaps a trick horse?

Posted by Sherman Livestock & Land on Tuesday, May 16, 2017