Have you ever seen a Ranger horse? They may be few in numbers but they are definitely very beautiful horses who deserve our attention. The Ranger horse is a breed that was restricted to regions of Nebraska and Colorado at the beginning of the 20th century. Nowadays, over 6,000 horses have been recognized as being members of this breed, but registration rules are very strict. Colorado Ranger Horses are famous for their skills as working horses and their excellent endurance. They compete in a broad variety of performance events, as well as strength competitions. They also shine in ranch work and have excellent "cow sense." Below are going to show you some of the most interesting facts you didn't know about this horse. Keep reading!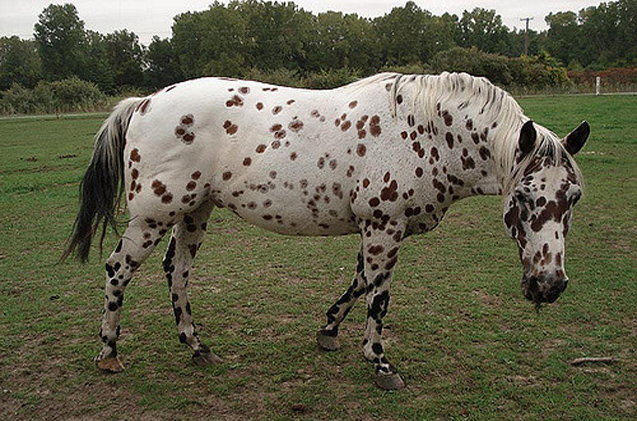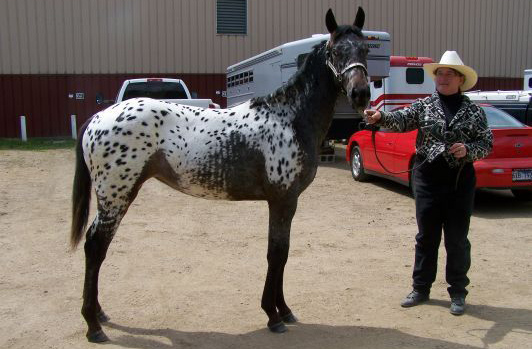 1-Colorado Ranger Horse Association was founded in 1935
Mike Ruby, a horse lover was the one who established the Colorado Ranger Horse Association in 1935. However, there was a limit to the number of horses that could be listed. That's why many horse owners had to register their horses as Appaloosas, even though they were really Ranger horses. A continuous pedigree study is working to find horses that may have been banned by the primary registration limits.


2- Ranger horses can be dually registered
Ranger horses can be dually registered because of the history they have with the Appaloosa horses. In fact, nearly 90% of Colorado Rangers are also listed as being an Appaloosa horse. Colorado Rangers are usually considered as a color registry, but they are a bloodline registry.


3-It all started from two imported sires from Turkey
Two stallions were awarded to President Ulysses S. Grant in 1878 by Sultan Abdul Hamid II of Turkey. The first horse Linden Tree was foaled in 1874 and the second horse Leopard was foaled in 1873. Colby would use the horses to reproduce horses on his Nebraska ranch. Their children were excellent ranch horses with great cow-sense. Linden Tree and Leopard were so powerful on the breeding program that their children were used to enhance features in other breeds.


4-The leopard-spot stallions were the most valuable ones
Breeders maintained the physical features and spotting markings on their farms received from the two sires imported from Turkey, with leopard-spot horses being the most important ones. Because of the similar spottings that they have with the Appaloosa horse, it is thought that up to 1 in 8 listed Appaloosas could truly be Ranger horses. About 100 new horses are recorded every year and can be located everywhere in the United States and Canada.


5-Pinto horses aren't allowed in this breed
The Colorado Ranger Horse is a breed that does not have any particular color specifications, so it can include a broad diversity of excellent equine coat colors and markings. These usually involve roan, black, chestnut, gray, and bay. The most popular markings for the Colorado Ranger Horse are the blanket marking, spotted leopard marking, and the tri-colored leopard marking. Rangers can have any coat color, except for pinto horses. Horses that would be categorized as Paints are not permitted in 5 spans of a horse's lineage if the horse is registering as a Ranger. Pony and draft horse origin in 5 generations are also inappropriate for registration. Horses that do not pass under the primary guidelines, but do have a direct lineage to the two sires that built this breed, can apply for registration. It demands a public vote of the board of directors to add the horse.


6-They are popular recreational horses
The majority of Colorado Rangers continue to work as ranch horses in the US West or Midwest. Some Rangers are being presented in different riding disciplines, but they are more common as a recreational horse. Their wonderful nature and overall athleticism make the Ranger horse an outstanding trail horse.


7-Colorado Ranger horses are quite smart and multi-talented
Colorado Ranger horses are brave, talented, and intelligent. They are also defined as multi-talented because they are capable to complete a mixture of jobs such as endurance riding, general riding, or other work tasks. These horses are very comfortable to work with and all types of horse riders, owners, and instructors can happily work with this beautiful breed.


8-The Rangerbred Horse has a small yet strong body.
The Rangerbred horse has a strong body, along with small legs, a husky and deep chest, and a short back. Due to their body structure, these horses have a great level of energy and strength, and it is easy to see their remarkably powerful back legs when you see them live.