If you own a miniature horse than you already now that they are super adorable and are all about having fun. They love to play with each other and sometimes they get bored if they don't have something to play with. All miniature horses are recognized for being very kind towards humans.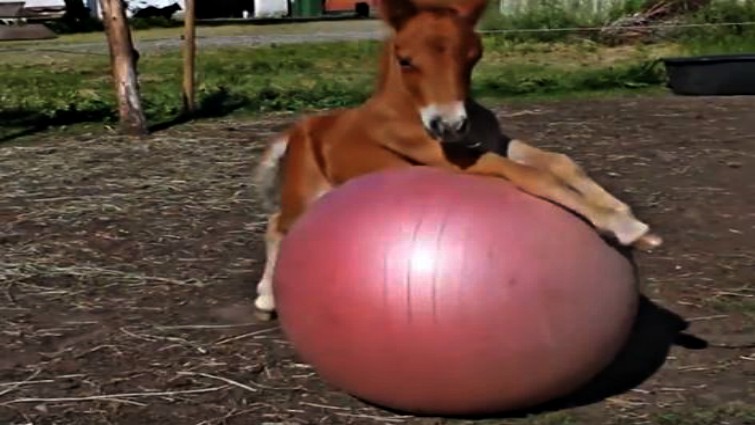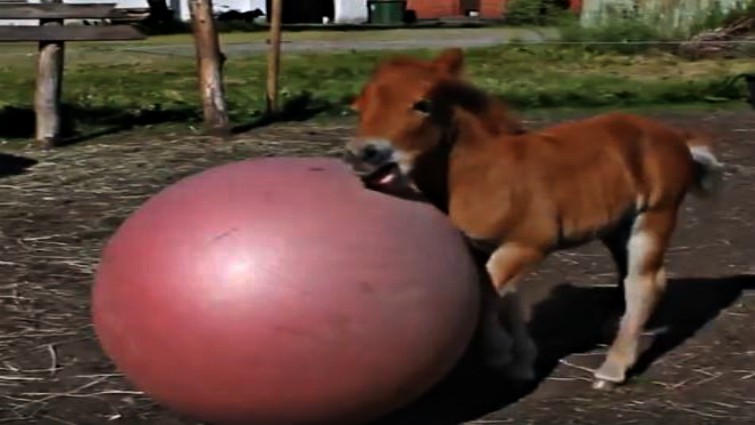 They love the company of their owners, in fact, they even love the company of unknown people who may visit them. Due to their little size, they are very close to humans and people treat them if they were pets, but you have to keep in mind that they are still horses and require all the care and attention just like a normal horse.


In the video shown below, you will see an adorable miniature horse who loves to play with a giant ball. It's so cute and funny to watch because the ball is even bigger than the horse himself. Even though he is surrounded by other people, the six-month-old miniature horse colt is too focused on his game and nothing seems to steal his attention.


It really looks like he is having the time of his life playing with the fitness ball. We never would have thought that a fitness ball would be a great toy for horses. If you own a miniature horse and have a fitness ball in your home, you should definitely try to give it to your horse as a toy. He would probably enjoy it just as much as the horse in the video!