The Queen's Guard is the name that it has been given to infantry and cavalry soldiers who are in charge of guarding the official royal residences in the United Kingdom. Despite people and more specifically tourist perceptions, the Guards are not purely ceremonial and are fully operational soldiers. In the video below we are showing you different moments throughout the history where the queen's guards are thrown from their horses.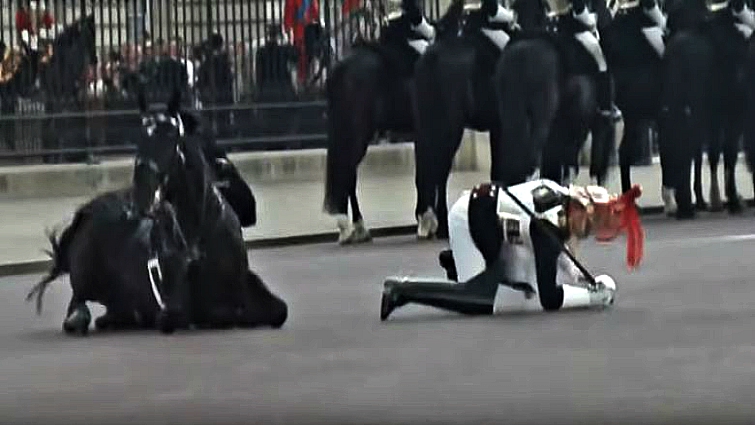 Of course, there are times in life where things don't go as they are planned and we have to mention that the majority of these horses, who appear in the video, often get scared from the camera's flashes, have an injury or simply feel anxious about something that they must have seen or heard who gets them to react the way they did in this video.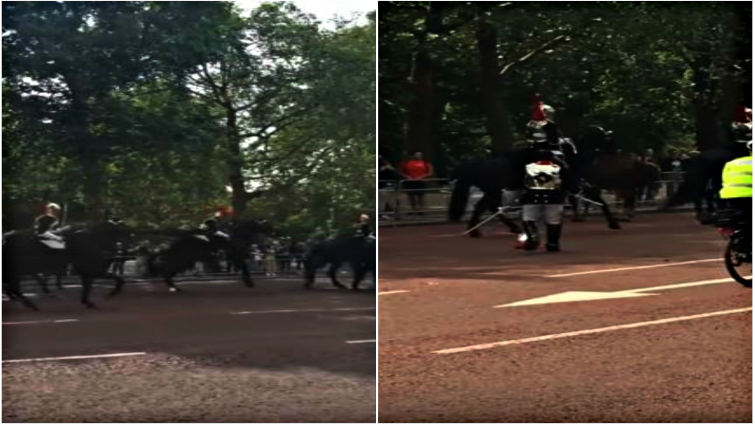 We really hope that both horses and the queen guards are in good shape now because the majority of these falls are really harsh. For example, in the first fall, the poor guard actually received tissue damage and a broken collarbone.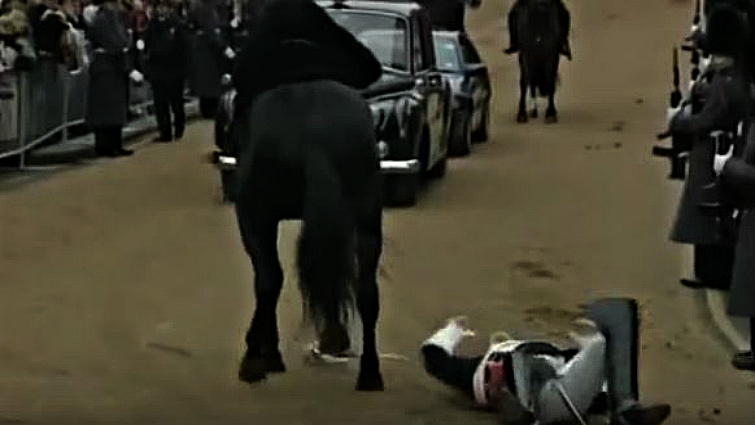 What it caused the fall was a camera's flash who left the horse blind for a minute and made him very nervous at that moment. Unfortunately, we don't have any information about the state, guards and the horses who appeared in these videos, have right now. Enjoy the rest of the video and let us know if you would like to see more videos like this.